Products
We stand for Quality
We stand for brands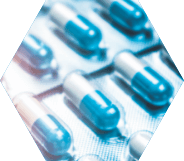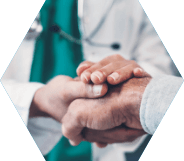 Portfolio
Pharma Bavaria International offers a variety of premium pharmaceutical brands, all with well-established active galenic presentations.
Cardiology and Haemostasis
Women's Health Osteoporosis
Disclaimer* Brand names/trademarks might be subject to local/regional adaption. Indication for use might differ due to local requirements/registration. Indications given in this table are based on the respective underlying EU marketing authorizations.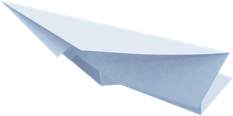 Business Development
We promote the development of strategic partnerships that help us to ensure the Access to Quality Healthcare for patients in all parts of this world.
With a global mentality, Pharma Bavaria International works to strengthen the current partnerships and to develop new ones in more markets, to guarantee access to our portfolio.
We look for partners that share our work ethic and commitment to quality.
For new partnerships or interest in our portfolio:
Medical Information
Clinical and scientific information on our products is important for healthcare professionals to support clinical decisions.
Therefore, Pharma Bavaria International provides a Medical Information Service, which helps to clarify questions and gives up-to-date information related to our products, ensuring the best possible handling and safety for patients.
For all medical inquiries on Pharma Bavaria International products, please contact us at
Pharmacovigilance
Pharmacovigilance (PhV) aims to enhance patient safety in relation to the use of medicines, via identification, understanding, and prevention of adverse effects or any other drug-related problem.
We work with pharmacovigilance covering the latest European guidelines and aligned with EU-GVP (Good Pharmacovigilance Practices), and support our international export markets with local and regional PhV systems.
For Pharma Bavaria International, continuous monitoring of the safety profile of our products via a globally integrated system is essential to ensure the best possible safety profile for the patients receiving our products.
FOSFOMYCIN TROMETAMOL
Granules for oral solution
CASPOFUNGIN
Powder for concentrate
for solution for infusion
Cardiology And Haemostasis
ADENOSINE
Solution for injection

PERINDOPRIL / AMLODIPINE
Tablets
TRANEXAMIC ACID
Solution for injection
TRANEXAMIC ACID
Film-coated tablets
DUTASTERIDE
Soft capsules
Women's Health | Osteoporosis
DROSPIRENONE + ETHINYLESTRADIOL
Film-coated tablets
DROSPIRENONE + ETHINYLESTRADIOL
Film-coated tablets
DESOGESTREL + ETHINYLESTRADIOL
Tablets
DESOGESTREL
Film-coated tablets
ZOLEDRONIC ACID
Solution for infusion

Nur für Deutschland
Erweiterte Infomationen zu ClastizolTM (Zolendronsäure 5 mg / 100 ml)
Leitfaden für Ärzte zu Clastizol (Zolendronsäure 5 mg / 100 ml)
Diese Seite ist nur für Ärzte (in Deutschland) bestimmt. Die Informationen auf dieser Seite sollen wissenschaftliche und evidenzbasierte Antworten auf medizinische Fragestellungen zu möglichen unerwünschten Nebenwirkungen liefern. Die bereitgestellten Informationen für Fachpersonal sind nicht als medizinische Beratung gedacht; die Verantwortung für die Patientenversorgung liegt beim Arzt.
ONDANSETRON
Orodispersible tablet

MOMETASONE FUROATE
Nasal spray, suspension
AZELASTINE
Nasal spray, solution
SODIUM VALPROATE
Solution for injection
PARACETAMOL
Solution for infusion
ROPIVACAINE
Solution for injection or infusion
ZOLEDRONIC ACID
Concentrate for solution for infusion | Solution for infusion
ACID ASCORBIC + PARACETAMOL
+ PHENIRAMINE MALEATE
Granules for oral solution
XYLOMETAZOLINE HYDROCHLORIDE +
SODIUM HYALURONATE + PURIFIED SEA WATER
Nasal spray, solution