At Pharma Bavaria International, we value your feedback as we are committed to continuously improving our products and services and providing greater value to our patients, customers and other stakeholders.
In the event that you have a question, suggestion or comment that you would like to share with us, please use the contact form below. We will endeavour to address your question or comment to the best of our abilities and as quickly as possible.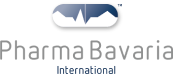 Pharma Bavaria International GmbH
Legal/Post Address: Hochriesstr. 36
83209 Prien am Chiemsee
Germany
Phone: +49 (0) 8051 – 9619714
Fax: +49 (0) 8051 – 9619715
E-mail: info@pharma-bavaria.com
Pharma Bavaria International (PBI)
Portugal Unip, Lda.
Legal Address: Rua do Monte Leite 498 – 1º Dto.,
2765 – 496 Estoril • Portugal
Office Address: Rua dos Ciprestes nº 48,
2765-623 Estoril • Portugal
Phone: +351 214682905
Fax: +351 214682905
E-mail: info@pharma-bavaria.com

Technical Information
Pharma Bavaria International Portugal ensure the commercialization of our high-quality products in Portuguese market, guiding its action by the rigor, accessibility and experience.
Pharma Bavaria International's brands allow you to have an therapeutical option in different therapeutic areas as pain, oncology, cardiology, gynecology and Women's Healthcare.
For regulatory affairs or technical information, please contact our Regulatory affairs Department or our Technical Direction through the following contacts:
+351 214682905 or regulatory@pharma-bavaria.com
Product orders (only for PT market)

For purchases information,
you can contact our Portuguese's
distributor, Dilofar
Dilofar Distribuição Transportes e Logística, Lda
Quinta do Pinheiro nº1,
2615-001 Alverca do Ribatejo, Portugal
enc.pharmabavaria@dilofar.pt
Tel: +351 219936230 Fax: +351 219936241
Pharma Bavaria International (PBI) Portugal Unip, Lda.
Legal Address: Rua do Monte Leite 498 – 1º Dto., 2765 496 Estoril • Portugal
Office Address: Rua dos Ciprestes nº 48
2765-623 Estoril • Portugal
Phone: +351 214682905
Fax: +351 214682905
E-mail: portugal_info@pharma-bavaria.com
Dilofar Distribuição Transportes e Logística, Lda
Quinta do Pinheiro nº1,
2615-001 Alverca do Ribatejo, Portugal
enc.pharmabavaria@dilofar.pt
Tel: +351 219936230 Fax: +351 219936241
Pharma Bavaria International (PBI) Portugal Unip, Lda.
Legal Address: Rua do Monte Leite 498 – 1º Dto.
2765 496 Estoril • Portugal
Office Address: Rua dos Ciprestes nº 48
2765-623 Estoril • Portugal
Phone: +351 214682905
Fax: +351 214682905
E-mail: portugal_info@pharma-bavaria.com